Now's the Time to Evaluate Your Practice Brand Identity
By Kate Gettinger, OD April 29, 2020
A lot of us are currently in a unique position to step back from our businesses and take a good hard look at the identity of our brand. With most offices under a nationwide freeze due to COVID-19, we have the chance to ask some critical questions. Do you plan to reopen with business as usual as soon as the go-ahead is given? Or do you plan to adapt and remodel based on the new practice environment?
Like it or not, the climate of optometry practice will be changed in the wake of COVID-19, so this is a worthwhile time to evaluate how your practice will evolve and adapt.
One often overlooked area to address is your practice's brand. Now is an ideal moment to reflect on who we are, where we are, and what we are, as well as why and how we practice.
Your brand is the combination of factors that result in consumers choosing your services over another. Those elements can be everything from physical aspects such as a logo, your website, the color scheme of your office, and the products you choose to provide, as well as emotional aspects such as a meaningful mission statement, how you approach patient relations, and any philanthropic endeavors. Your brand needs to be consistent and identifiable, but it also needs to be a representation of your passion and goals. The aim is to attract new patients while making those already in your practice feel welcome and content.
The brand identity of your practice should indicate what your purpose is and why it is a better choice compared to similar practices. This brand identity is the heart of everything: it will help determine the color scheme, the logo, the website design. It is the cohesive thread that holds the entire operation together and creates a consistent, identifiable representation to patients.
Many of us currently practicing may already have an established brand identity. But now is the time to evaluate whether this identity is still consistent with our goals and outlook. Whether it is a slight tweak or a major overhaul, it's worth taking an introspective look and making sure the trajectory of the practice is in alignment with our personal brand.
To determine your practice's brand identity and if it needs a refresh, look to your market audience. You want to construct an identity that appeals to patients. Look back at your pre-COVID-19 practice and ask yourself if you were seeing a steady upwards trend of patients or if you were declining. If you aren't attracting new patients, then the brand identity you established years ago when you opened the practice may no longer resonate with current culture.
No matter how successful a brand may have initially been, very few brand identities have infinite longevity. Cultural trends shift, consumer ideals refocus. You need to be willing to research and identify these changing tides and shift your own brand accordingly. Ask yourself what patients are going to be looking for in a post-COVID-19 practice setting and use this to determine if your brand needs to be adapted to this new medical horizon.
Areas That Could Be Refreshed
A specific area you may look to refresh during this time could be your communication and online presence. Now, more than ever, consumers are turning to the internet and social media in order to make decisions, and healthcare is not excluded from this. Simply having a point and click website is often no longer enough to set you apart.
Social media, when managed properly, can be a valuable asset to your practice. It's an easy way to promote events or educate patients regularly as well as compile positive reviews from patients. For social media to be effective, posts need to be consistent and contain content that is appealing to the majority of your audience.
If your brand has an emphasis on carrying high end, exclusive eyewear lines, then post frames from new collections or list features to help patients select ideal frames for their face shape. Posting multiple medically orientated posts in a row would be out of sync with your brand identity and confuse patients, so lean into media that reflects your intended brand.
Determine what platform is used most by your audience base. Would it be more advantageous to host a blog on your website or post images and videos to Instagram? Varying consumers will value platforms differently, so it is worthwhile to evaluate which platform will resonate with your patient base and best represent your brand.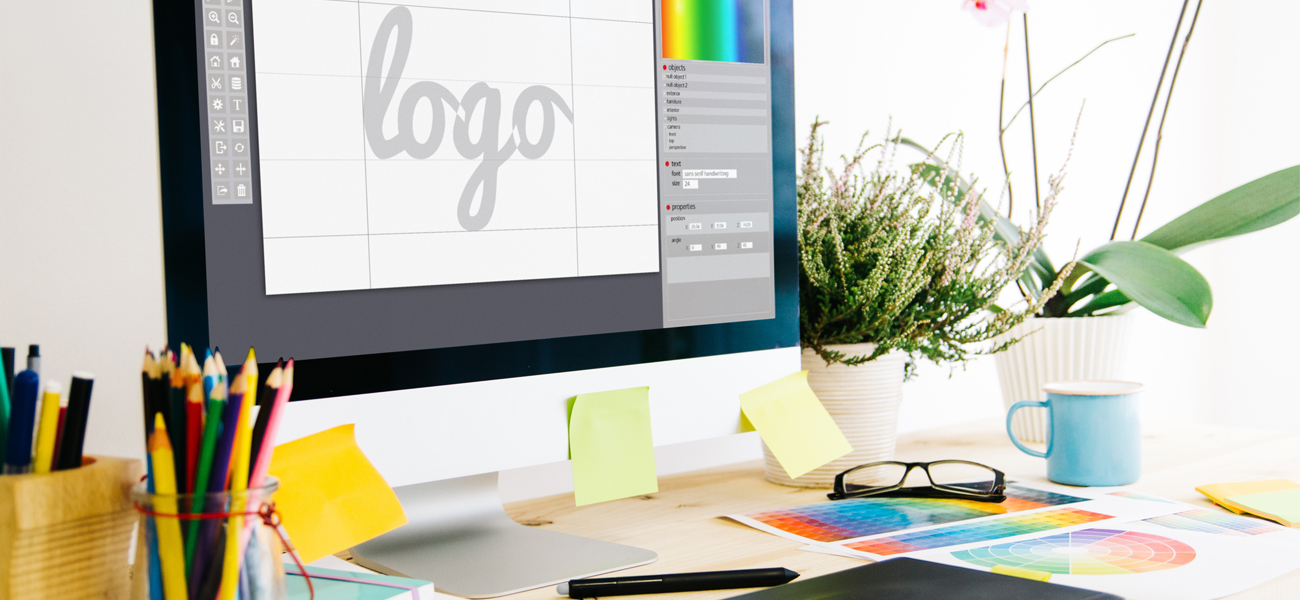 In addition, it may be time to consider a logo refresh, including color schemes and typography. Never underestimate the power of a recognizable image and distinct font. Most logos should feature less than three main colors to create an impact. Take the time to choose a font to consistently use across all your print, whether it be an online or physical copy. Choose a font that harmonizes with your logo and color scheme, something simple and legible.
Remember that color schemes come with associated color psychology, so it might be worth spending a little time researching which colors express the emotions you want to be subconsciously linked to your brand.
When addressing every aspect of your practice, ask yourself whether it reflects your practice's purpose and brand. Your brand should resonate with you, staff, and patients alike and it should be consistent in order to be effective. Now is the perfect time to identify what aspects you want to emphasize when your practice reopens and to define a clear, purposeful identity to carry your practice through into the coming years.